OMNITRONIC DX-1222 3-way speaker, 600 W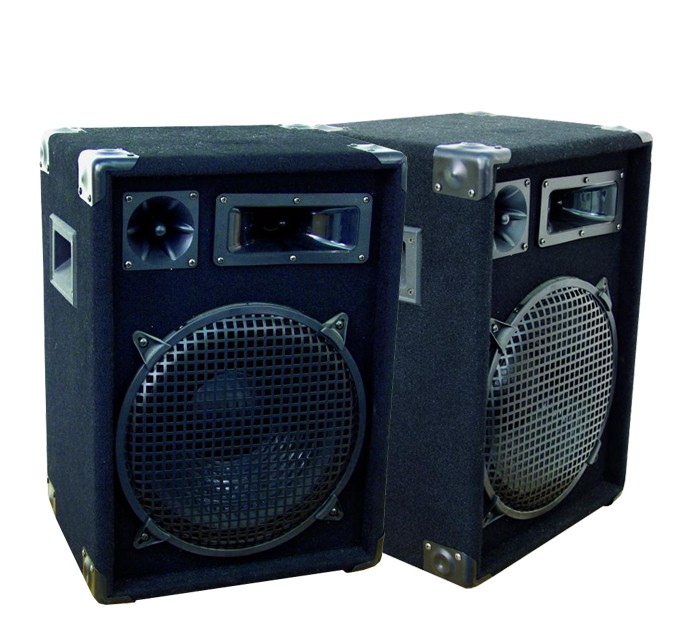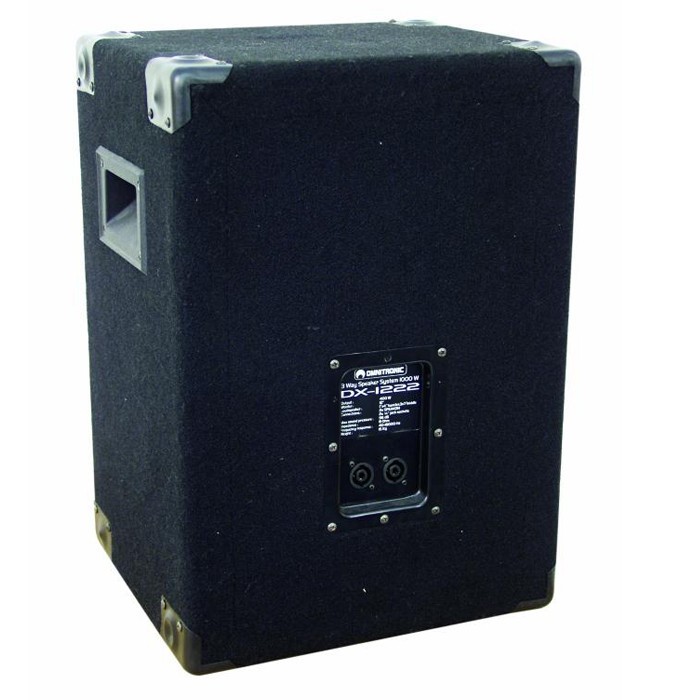 Shipping
The following terms and conditions apply:
Dispatch conditions
Domestic delivery (Germany) and neighbouring countries:
Belgium, Netherland, Luxembourg, Austria, Denmark, France, Great Britain, Sweden, Italy, Switzerland, Liechtenstein, Czech. republic, Ireland, Portugal, Slovakia, Slovenia, Estonia, Latvia, Lithuania, Spain, Finland, Poland, Hungary, Bulgaria, Norway, Bosnia u. Hercegovina, Croatia, Romania, Greece, Iceland.

Goods can also be shipped to German islands, with the exception of: Hiddensee, all Nordfries. Islands, all Ostfr. Islands, Chiemsee

Dispatch shall not be made to the following foreign islands: We do not deliver to European islands outside of Germany.


Dispatch costs (inclusive of legally applicable VAT)
Domestic deliveries (Germany):

We charge a flat shipping fee of 4,95 € per order.

From a order value of 100,00 € onwards, we deliver shipments free of cost.

In case of deliveries to the German Islands, an island surcharge of 14,95 € is charged on the dispatch costs.


Deliveries to foreign countries:
We charge a flat shipping fee for international deliveries:

Per package 9,90€
Austria

Per package 16,90€
Belgium, Netherlands, Luxembourg, Denmark, France, United Kingdom

Per package 19,90€
Sweden, Italy, Switzerland, Liechtenstein, Czech. Republic, Ireland, Portugal, Slovakia, Slovenia, Estonia, Latvia, Lithuania, Spain

Per package 26,90€
Finland, Poland, Hungary, Bulgaria

Per package 39,90€
Norway, Bosnia u. Herzegovina, Croatia

Per package 59,90€
Rumania, Greece, Iceland


Delivery periods
Unless otherwise specified in the quote, domestic delivery of goods shall be made (Germany) within 1 - 3 days, for deliveries abroad within 5 - 7 days from conclusion of contract (if advance payment agreed from the date of the payment instruction).
Please note that deliveries are not made on Sundays and other holidays.
If you have ordered articles with different delivery dates, we send the articles together in one delivery if no other agreement has been made. The delivery date for the complete order will be the same as that of the article with the longest delivery time.

In case of self-collection, we will inform you by email once the product is ready, along with the collection options. In this case, dispatch costs will not be charged.
Payment
Accepted Payment options
- Payment in cash at the time of collection


- Prepayment via transfer




- Payment via PayPal




- Payment via Sofortüberweisung [immediate transfer]




- Payment by invoice (via Klarna)




- Payment via instalment purchase (via Klarna)


- Payment via amazon payments

Our bank account:

Volksbank RheinAhrEifel eG
IBAN Nr. DE17 5776 1591 0600 1418 00
Swift Code GENO DE D1 BNA

In case of questions, please contact us at the contact details mentioned in the Legal Notice.
Rating
Here you'll find ratings of our customers of this product
Edmund Gallisch

2014-08-24 00:39:41



Lajos Csahoczi2014-01-19 21:05:33
Vielen Dank
Friedhelm Pulvermacher2013-12-17 19:20:06
Der gekaufte Artikel entspricht den Vorstellungen wie er bei ebay abgebildet war und der Versand mit Lieferung war schnell und perfekt.....Super Shop!....
tim besecke2013-10-22 13:25:27
Ein schneller versand und die Artikel kommen auch heile an, so muss das sein, Daumen hoch gerne wieder
Joachim Lautetr2013-10-01 17:36:36
Sehr gute telefonische Beratung, auch sonst hat alles bestens geklappt. Sehr schnelle Lieferung
Andreas Schneider2011-10-25 21:07:19

Anatoli Krause2011-08-20 12:50:07

Josef Maile2011-07-03 13:11:55

Thomas Janikowski2011-04-29 08:33:02
Boxen klingen super, satter Sound ohne dass die Spitzen verzerren
Florian Mauel2011-02-13 20:14:29

Manuela Langer2011-02-04 18:38:18

Emilie MAISON2010-12-23 21:50:22
Ich empfehle diesen Fachmann für diese Produkte, die Kommunikation und diese Preise
Udo Scholz2009-07-20 07:56:24

Frank Vogelsanger2008-12-15 12:30:13
Klasse. Gerne Wieder
Kontakt
You have a question about this article? With the form below, you can contact our support directly.