Basement lamps
Discover the perfect interior lights for your basement and take a closer look! Our cellar lamps offer a successful combination of functionality and stylish design. Whether you use your basement as additional living space, design it as a hobby room or are simply looking for a reliable light source - our basement lights bring light into the darkness for the entire room.
Basement lamps in the spotlight: This is what you need to pay attention to!
A well-lit cellar is a real all-rounder and offers many possibilities . Whether as a workshop for craft projects, as a fitness room or as practical storage space – the right lighting fixtures play a crucial role. From brightness to energy efficiency to style , learn how to replace the lack of daylight in your dark room with bright lights and make your environment functional.
Brightness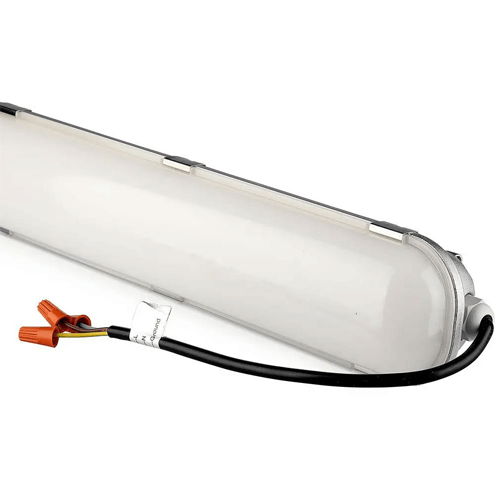 A real game-changer is the brightness of the lamps. Make sure that the bulbs provide enough bright light to perfectly showcase your basement. The higher the lumen value, the brighter the light. Also think about the light color - warm white light creates a cozy atmosphere, while cool white light is ideal for craft activities.
Tip : We recommend a high-quality light source with approx. 4,000 lumens in neutral or daylight white light color . For basic lighting in the basement, 140 to 150 lumens per square meter are usually sufficient, and up to 300 lumens for work areas. For very large basement rooms, it is advisable to use several light sources.
Energy efficiency
Energy efficiency is always a hot topic, but LED basement lights are the absolute winner when it comes to energy-efficient lighting . They not only protect your wallet, but also the environment thanks to their low energy consumption. Look for the energy efficiency class and choose a basement lamp that scores with good light output and uses energy economically in its technical implementation.
Quality
Don't settle for half measures and focus on quality and durability. Our high-quality cellar lamps are made of extremely robust materials and have a long service life of approx. 100,000 hours . Whether plastic or aluminum – for special tastes we also offer models made of chrome, concrete and other durable materials.
Design
Rely on your personal taste, because cellar lamps are available in a wide variety of designs and styles. From antique to industrial to modern, you will find selected models in our range that fit your basement perfectly and meet your individual preferences. With the harmonious lighting, you can conjure up an inspiring atmosphere in your bright room in no time.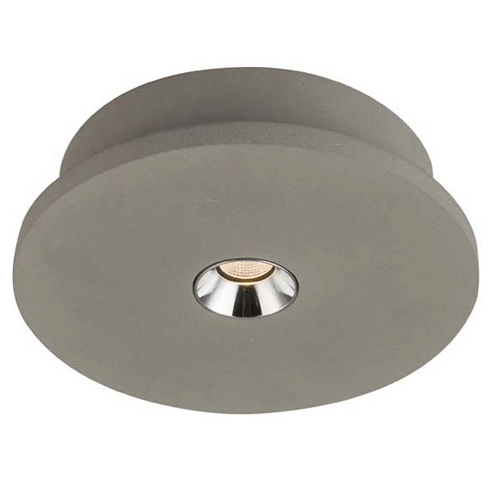 Different types of basement lamps
Light from above or below? With ceiling and wall lights for the basement, you can always keep track of your own lighting concept in dark rooms. Ceiling lights ensure a large and even illumination of the entire room, while wall lights set specific accents and highlight individual areas. This way you create a harmonious balance between brightness and atmosphere. The right combination of ceiling and wall lights gives you maximum flexibility and optimally coordinated lighting for effective light.
For particularly high requirements in damp and wet environments – for example in the laundry room – we recommend damp-proof luminaires. Their main advantage is increased resistance to moisture, dust and even splash water. Moisture-proof luminaires are therefore ideal for dark basement rooms where increased humidity or possible sources of moisture such as condensation can occur. With the high protection class IP65, they are absolutely dustproof and offer protection against jets of water from all directions. Are you looking for a specific protection class for your model? Our knowledgeable lamp experts will be happy to introduce you to moisture-proof lights and the corresponding protection class individually.
Buy cellar lamp online in the ETC shop
When choosing the right cellar light, pay attention to brightness, energy efficiency, quality and your personal taste. In our offer you will find a large range of high-quality cellar lamps . In no time at all, you can have your basement shine in new splendor so that you can tackle your projects and activities with joy! For a more subdued light at the desk, we also recommend our table lamps , which are dimmable cellar lamps and set the right accents for a cozy light. If you have any questions, our competent team of lamp experts will be happy to help you.
Frequently asked Questions
Which light color is the right one in the basement?
In most cases, a neutral white light color (4000 to 5000 Kelvin) is recommended, which creates good conditions and a pleasant atmosphere. This light color creates bright and natural light that is ideal for workspaces or hobby rooms. However, if the basement is also used as a living room, a warmer light color (2700-3000 Kelvin) creates a more homely atmosphere.
Which light is best for the basement?
The ceilings in the basement are often low and the area is small. Therefore, special ceiling lights are suitable instead of hanging and pendant lights . Additional wall lights are a beautiful addition to the entire area of your room and, among other things, make the vault of a wine cellar appear in a beautiful light.
Does a basement have to be lit for legal reasons?
New buildings require a sufficient power source with various lights so that you can stay safely in the basement. In old buildings, however, the tenant cannot subsequently request the installation of a power supply.